This is the FIRST installment of
What's that sh*t?
, a new series I was originally going to call
Poo at the Zoo
. I've decided that the poo won't be limited to the zoo, but will include the entire BioPark and the bosque along the BioPark. I'll be posting a poo of the week, along with a hint, and we'll see who can identify the animal it came from.
This first one is pretty easy: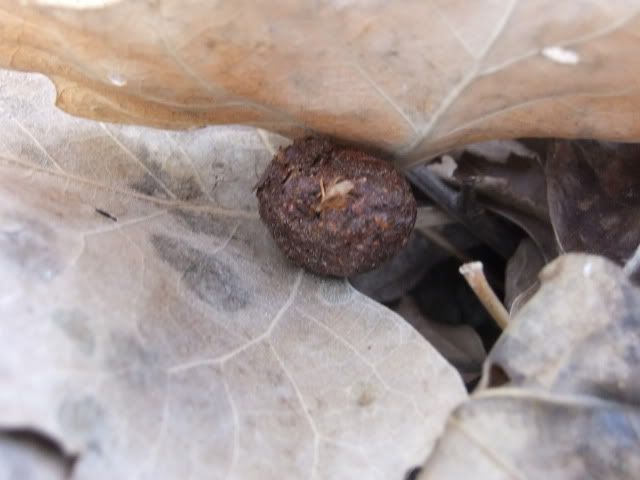 HINT: Those are cottonwood leaves it's resting on. It's about the size of a chickpea.