Back in February of 2008, the girls put in their first cottonwood pole: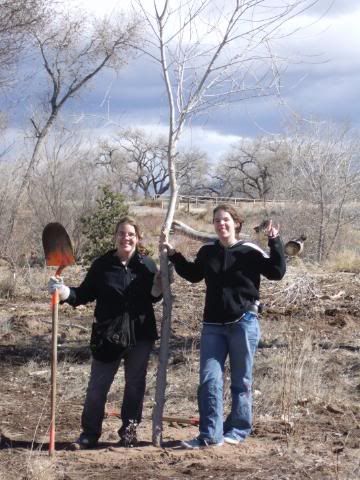 Since then we've been involved year after year in various planting projects. This weekend we'll be attending a hike and lecture in that same area we planted in '08 and '09. Next weekend we'll have our first wetlands restoration project. And the season begins.
Tay in particular is thrilled with all this. She loves the bosque, loves the cottonwoods, and loves making a difference for the wildlife. For all of us it's a day out as a family, a great workout, and some time getting close to nature. We all love the bosque, and all feel strongly about doing what we can to offset the damage that's been done as a result of water management needs.
The cottonwoods can no longer plant themselves. Maintaining the bosque falls to those who love it.