The Tallahassee Museum is nothing I expected, and nothing like any museum I'd experienced before. Part living history museum, part zoo, part art museum, part wildlife refuge, it combines the history, environment and sociology of the region in one small park.
There are two areas that address the history of the region: The first is the plantation area, with a small plantation house, slave cabin, graveyard, and a church.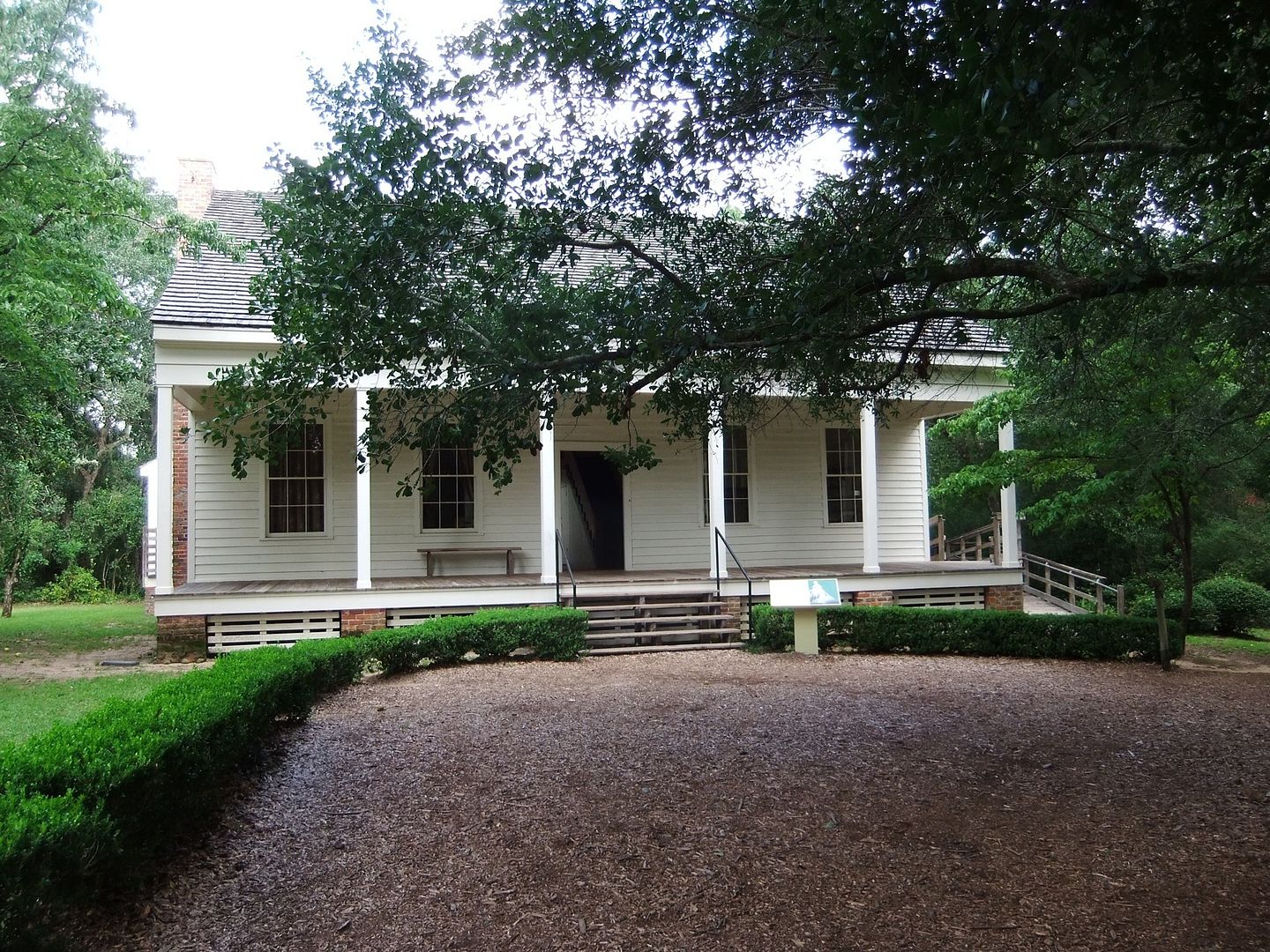 the plantation house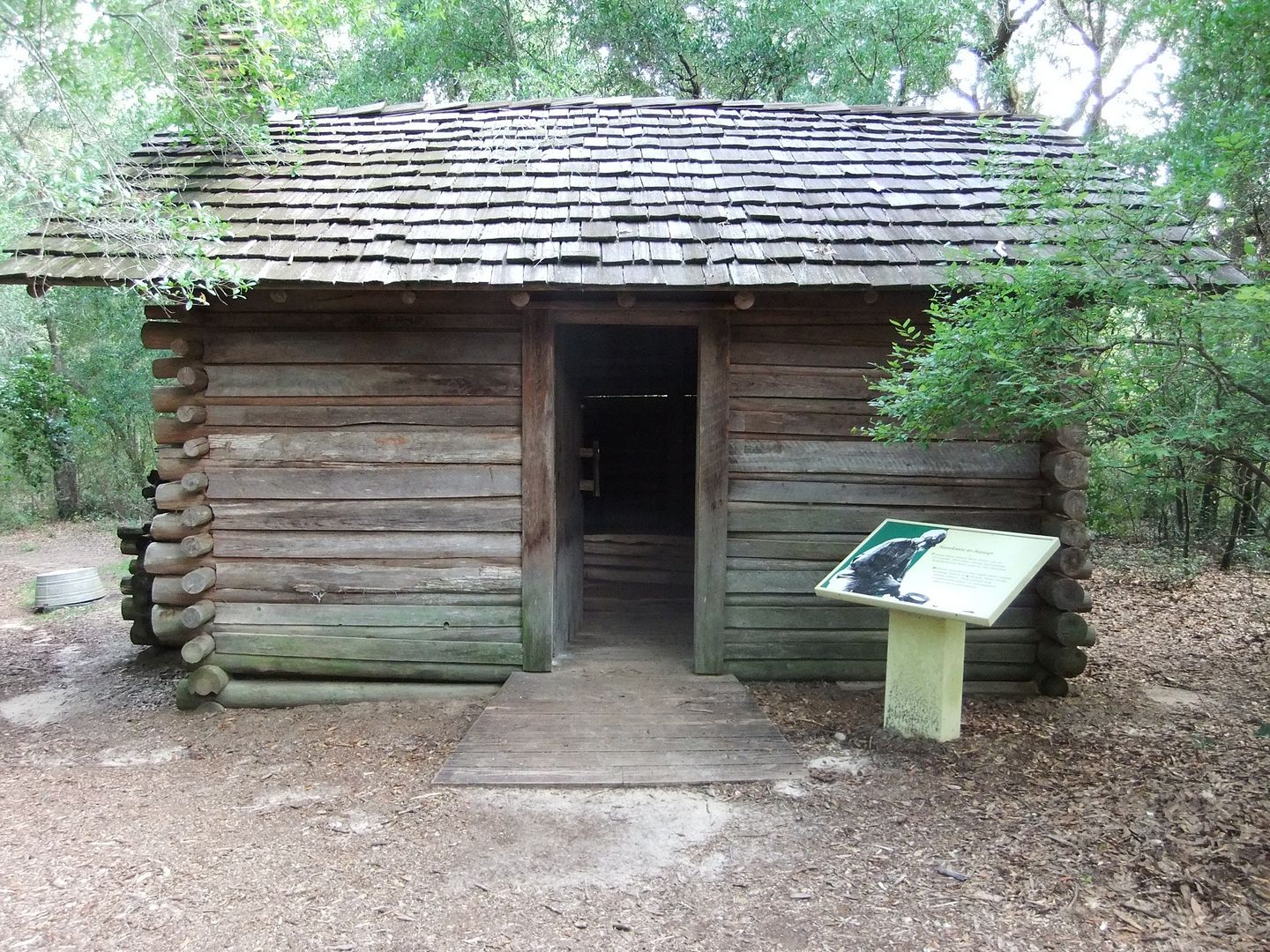 a slave cabin
There was also a farm community:
The "zoo" section features animals indigenous to the region, from deer to otter to turkey and possum, and one "guest" animal in a temporary display, lemurs when we were there.
There is also an indoor art gallery (which I didn't view) and a series of dinosaur sculptures made out of auto scrap (which I'll blog separately).
The education center, although small, had a great deal of information, and the docents (including my son-in-law) were knowledgeable and friendly, and people had the opportunity to meet some of the education animals without barriers.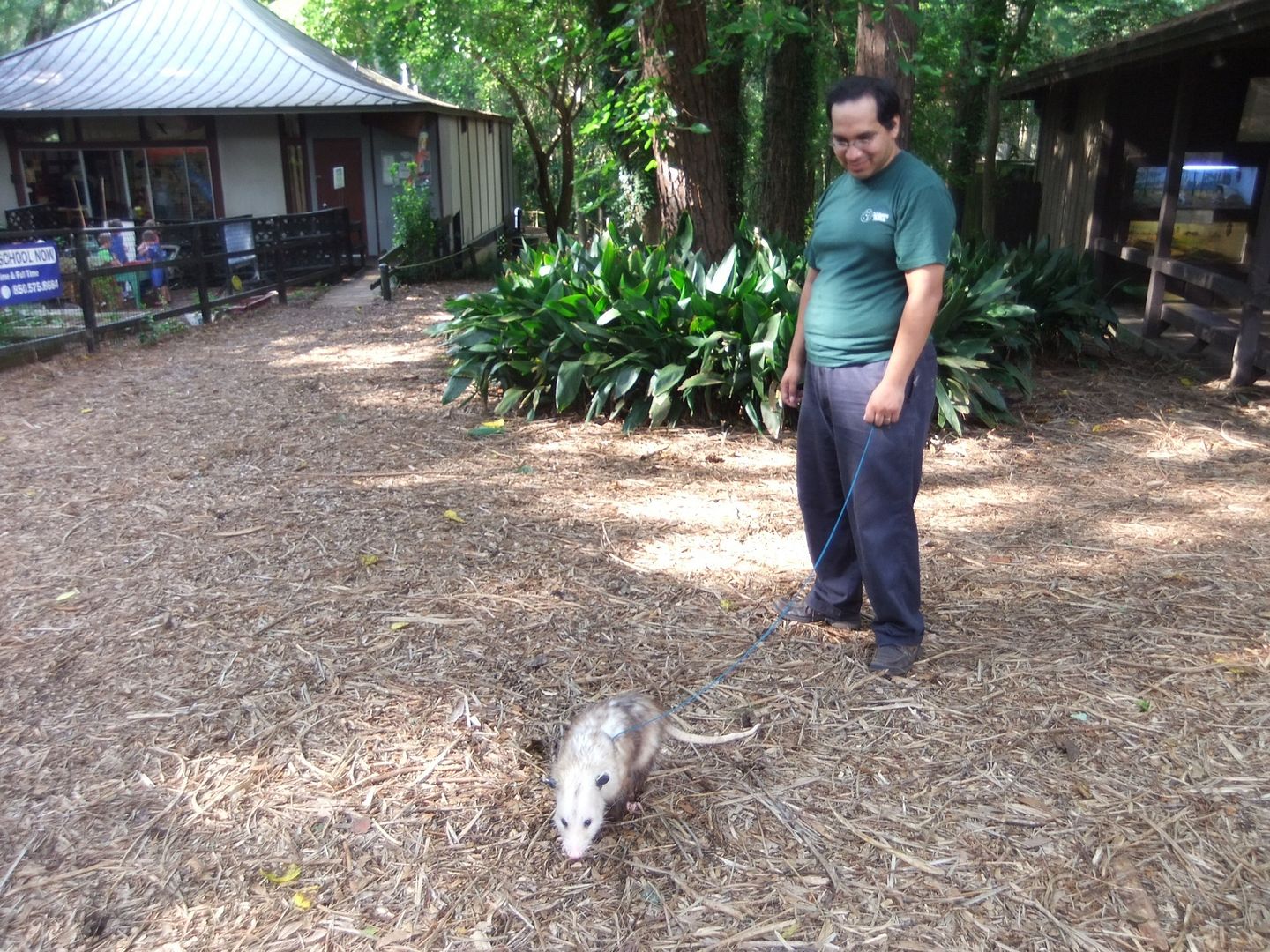 my son-in-law takes Peter the Possum for a walk
The museum also has a nature trail, and the museum can be viewed from the many paths through the museum, or from the museum's unique tree top system of walkways with a zip line which winds through the facility.
The museum also has it's own preschool program on site, as well as a separate "tree top" experience for younger museum-goers.
It was fascinating to see so much diverse information about the Tallahassee region all in one place, in a way that worked well, all set in a beautiful wooded area that was, in itself, a beautiful experience.