"Our natural resources are precious, and if we are not
more careful, we could end up extinct"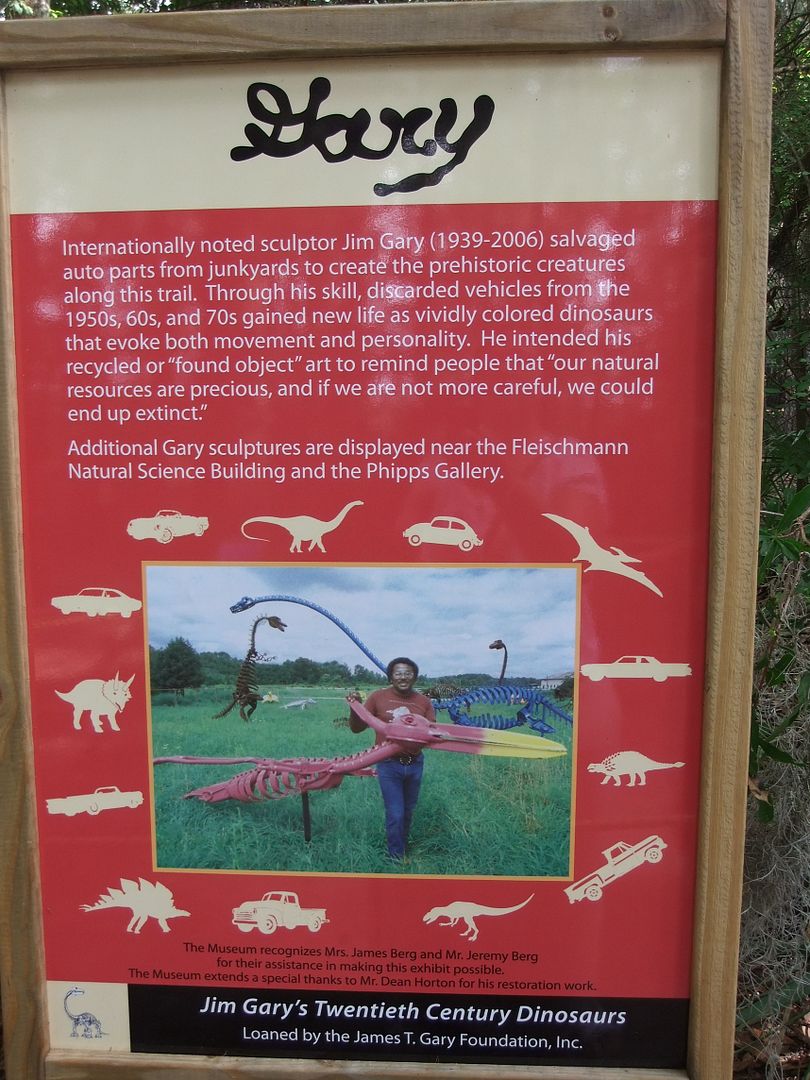 Upon entering the Tallahassee Museum, and stepping into a large open area, visitors are greeted with a large bright pink dinosaur skeleton.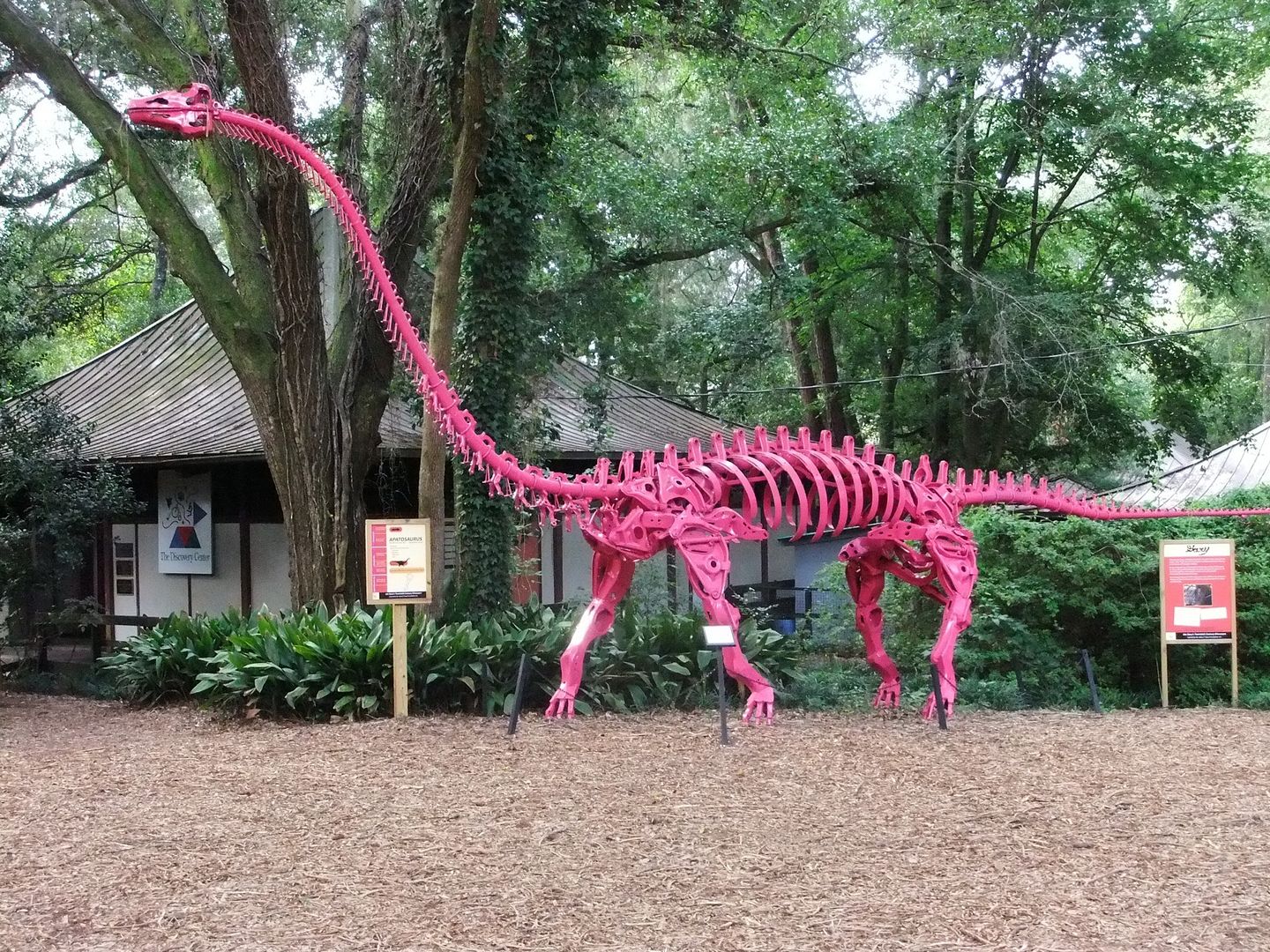 Closer examination (and reading the signs with the sculpture) one discovers that the sculpture is made of scraps from automobiles.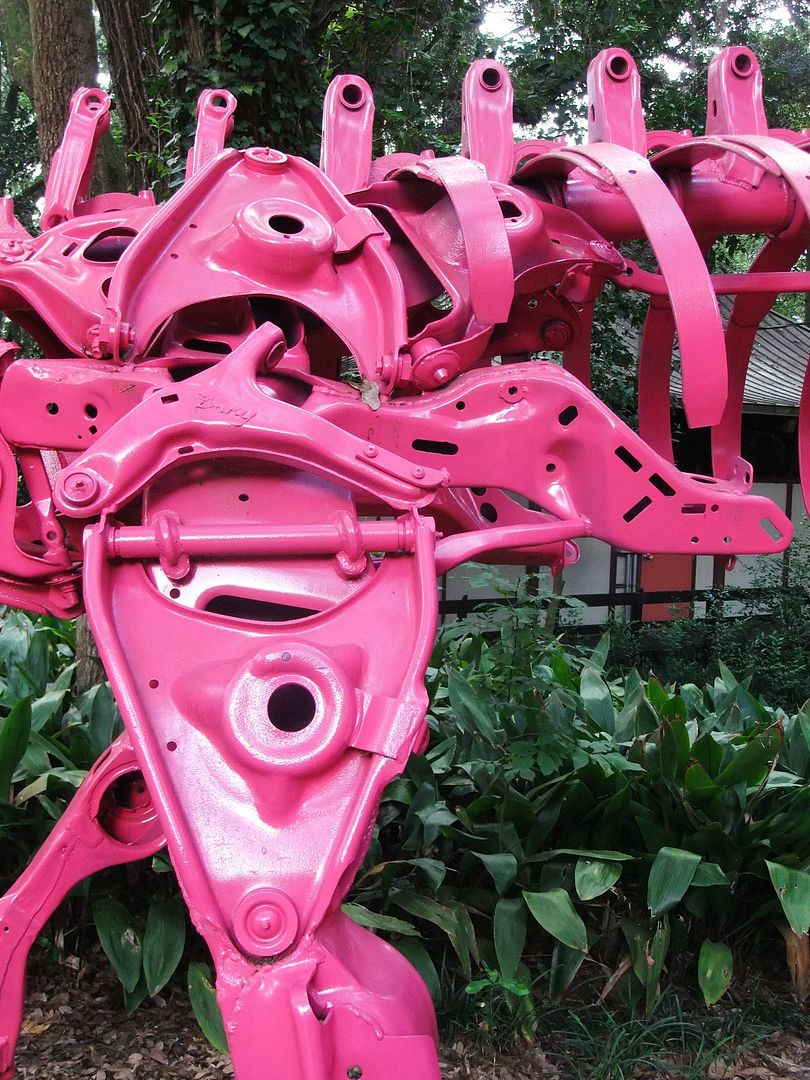 Each sculpture has information about the dinosaur, a conservation message, and a challenge to find a specific part used in the sculpture.
The sculptures are placed in various places in the vegetation along the paths through the park.