After driving more than 1500 miles, the last thing I wanted to be greeted with when I arrived at my daughter's home was "Wanna drive another hour or so down to the lab?"
But I did. And I didn't regret it.
The first stop on the lab tour was the
Gulf Specimen Marine Lab
. Basically it's a combination of supply house for aquariums and marine researchers, and an open-to-the-public hands on kinda encounter with marine wildlife. There are rooms of touchable (and rooms of non-touchable) animals from invertebrates to sharks.
I think one of the things I liked most about the lab is that it was heavy on invertebrates, and there was a whole area devoted to information on plankton.
There were two turtles at the lab. One had swallowed a hook and was being watched (would surgery be required?) and the other, a larger sea turtle named Allie, had flotation issues that made it too dangerous to live in the wild.
From the specimen lab, we headed down the coast to my daughter's lab, part of an FSU facility on the coast. I didn't photograph inside the lab, because that's other people's research going on.
What I did do, however, was walk down along the docks and the water and photograph the wild.
... after checking for alligators...
We ended up playing "snail... not a snail."
So, in the photos below: Snail? or not a snail?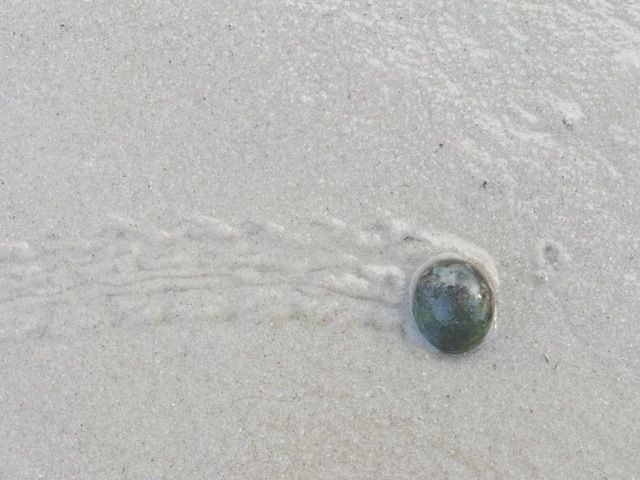 not a snail: hermit crab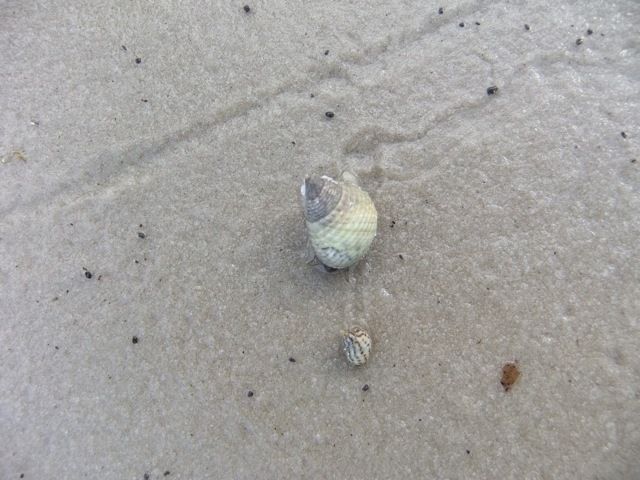 snails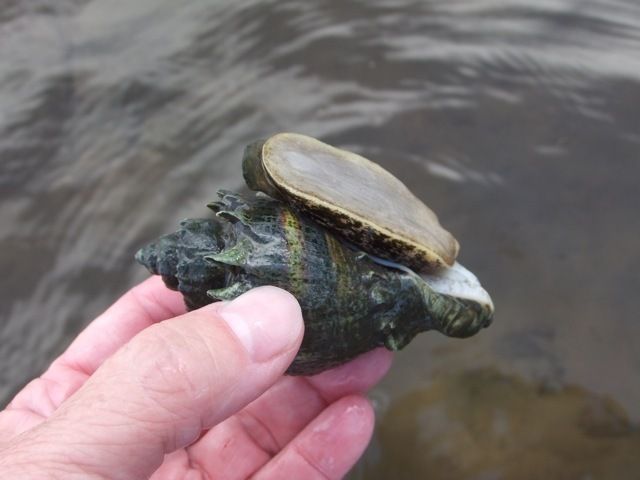 snail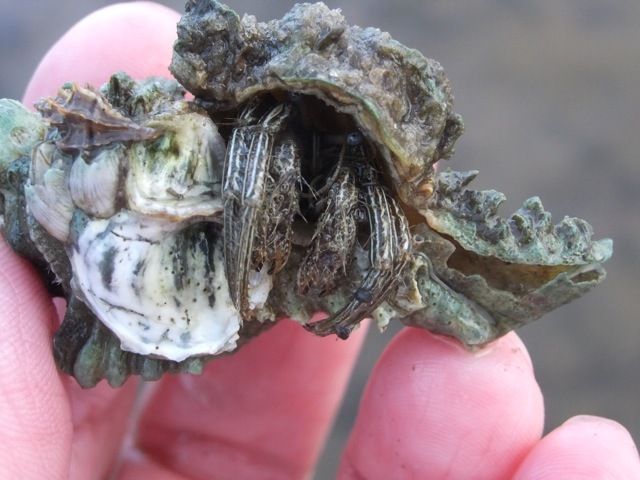 not a snail!
We cooled our feet in the gulf...
And watched the fiddler crabs play hide-n-seek in their sandy holes
and on the way back to the car, saw a white squirrel, which was too fast for me to photograph.