Every time I go to El Rancho de las Golondrinas, I fall a little more in love with the place and learn something new. At this point, I've decided to get a copy of a book about the ranch at the ranch gift shop, but it'll probably have to wait until September.
It was the operation of the living history museum more than the lavender festival that caught our hearts and imaginations once again, although we did come home smelling of lavender and with lavender wands stuffed in our purses, the
lavender
portion of the festival seemed almost disappointingly small compared to what I'd heard of other local lavender festivals.
Once again Cay and I spent a lot more time wandering the 200 acre property, learning more about life in New Mexico in the 1800s and early 1900s. There was a focus on herbs and gardening because of the ongoing festival, and Cay and I learned a little about the different herbs grown for medicine, flavoring, and dyes.
and of course I took a lot of photos again, only a few of which are in this post: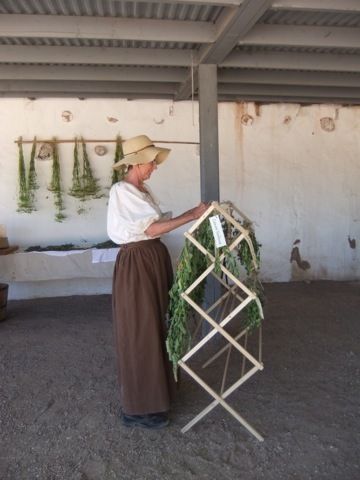 one of the docents drying herbs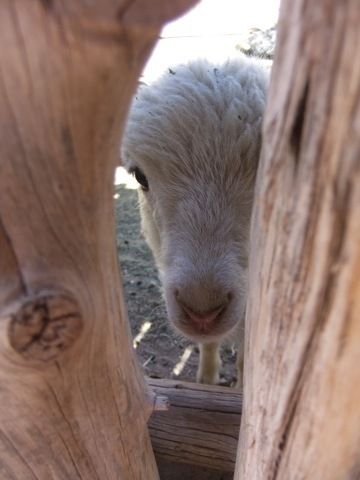 Cay thought this little lamb was the cutest thing... and went on and on and on
about how 'precious' and what a 'sweetums' it was...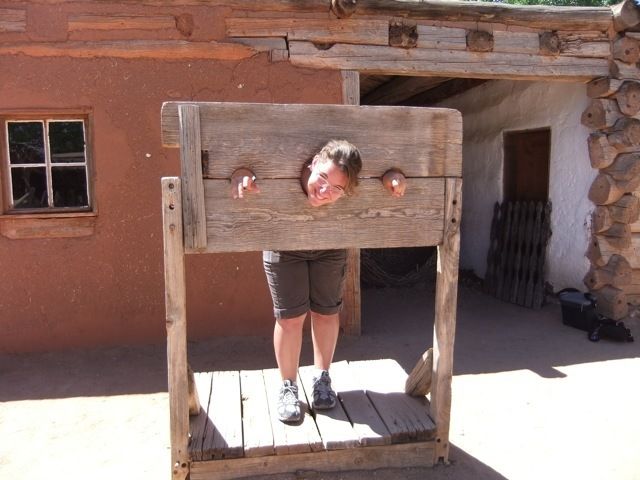 until I got good and annoyed and put an end to it.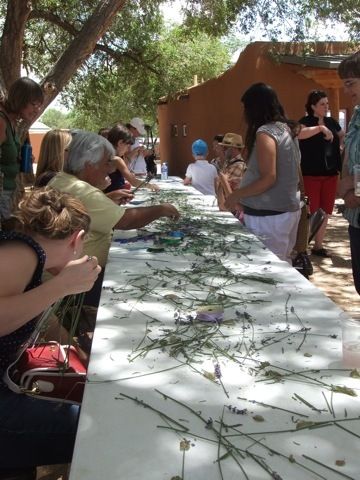 then we went to the craft activity and made lavender wands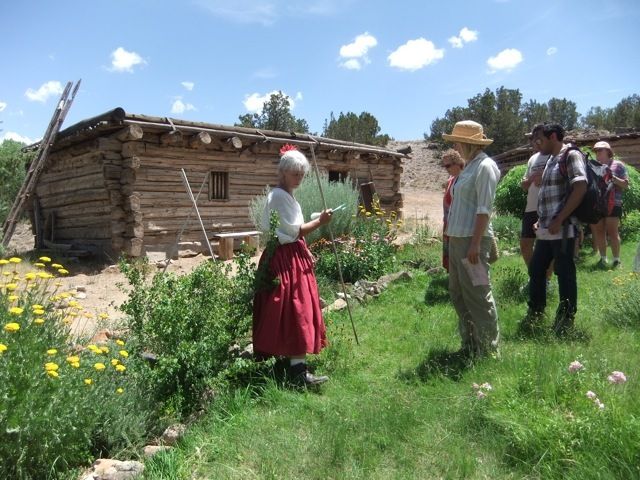 and hiked to the opposite end of the property to the mountain village for the herb garden tour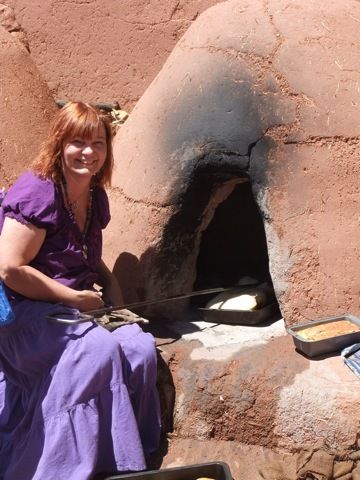 then hiked back up in time for bread baking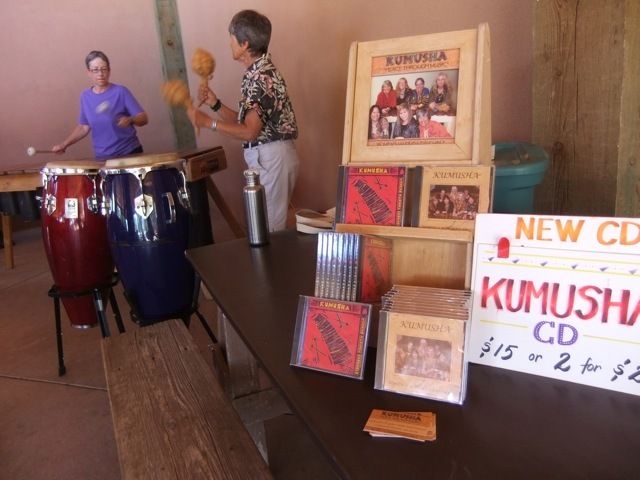 and some of the music
That I've created a new label (el Rancho de las Golondrinas) is indication that I plan on spending a lot of time out there, and will probably do some extensive blogging.