Today Cay and I went to the Railyard district to watch the Santa Fe Pride Parade and go to the Pride Festival in Railyard Park.
The first thing that struck me was that there was a much larger crowd than there was for the Rodeo Parade. The second thing that struck me was that the parade itself was much larger.
At Pride Fest there was everything you get at a good festival: entertainment, food, a beer tent, and loads of venders... and some of the things you don't usually get, like tents down away from the festival that had 20 minute AIDS testing. A lot of the vendors focused on safe sex and education, and I don't think I've ever seen so many condoms in one place as the volume that was handed out today.
One of the things that really surprised me about the festival was the number of churches participating, and that none were protesting. My own church (Unitarian Universalist Church of Santa Fe) was among one of those churches actually participating in the march.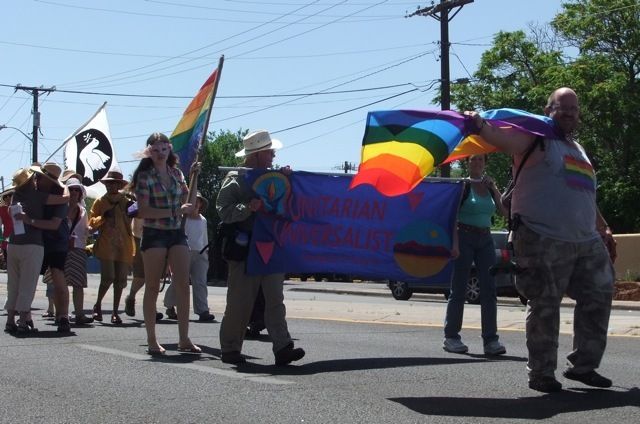 Of course the focus of the event was the push for equality and acceptance, as well as a sort of in-you're-face pride. One t-shirt I read said "two men want to get married, get over it." and another "I'm so gay I shit rainbows". There was a sense of absolute freedom in the festival and parade that I've never experienced.
Along with all that were the signs and messages, which were aimed at the population at large (and, no doubt the government. The parade started at the State Capitol)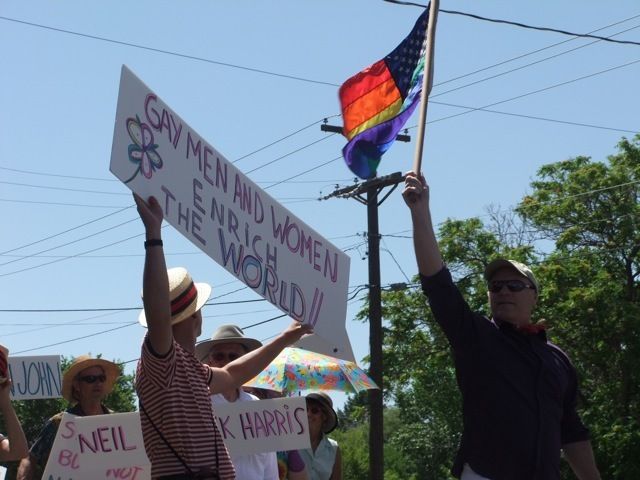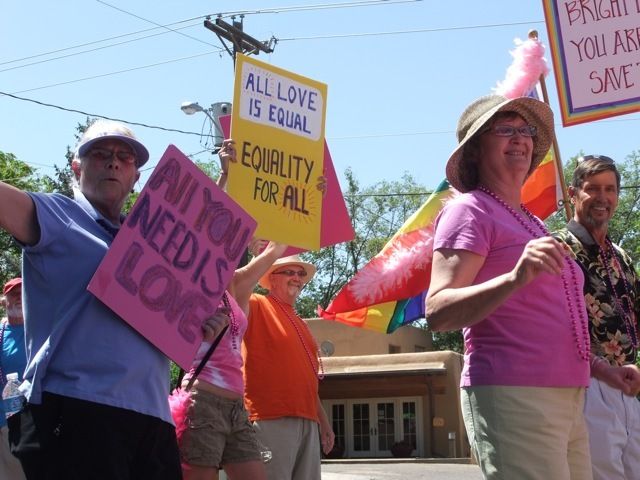 In addition to various LGBT groups, with signs relating to issues of equality and love, many groups had a definitely more specific political agenda: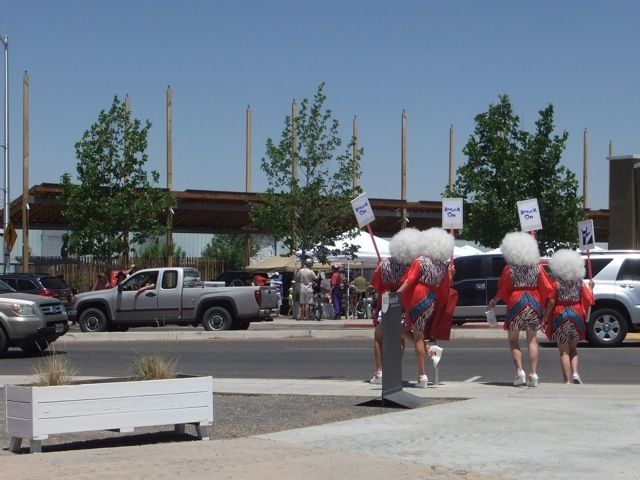 and there was music... and there was dancing... and Cay got swept away: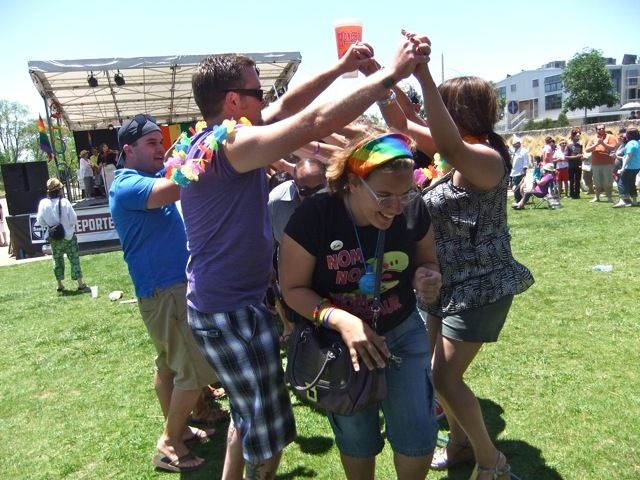 Later she posed with some Festival Royalty: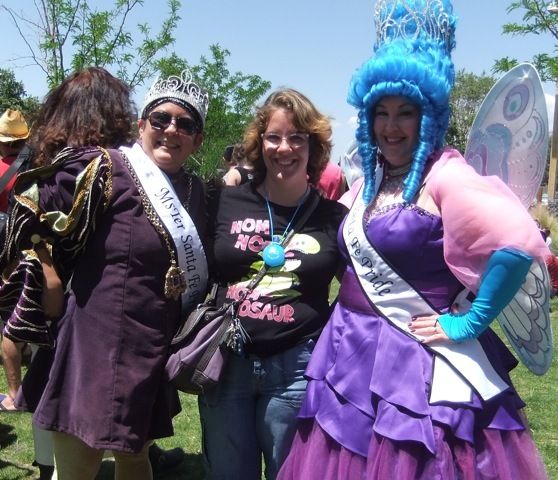 The event was so much larger than I expected, and this is only a small fraction of the events and crowds drawn to the Pride events this weekend.
too many pictures, too much fun!
I won't pretend to be able to order all these photos, but here is the slideshow: