I generally make it a practice not to do guest posts here, and goodness knows, I've gotten my share of requests. But this time it was ME doing the requesting, after an email from one of the individuals I'd photographed at Santa Fe Pride.

I've been impressed with Pride in Santa Fe... even more than I expected to be. The event was so large, so well organized... but beyond that it addressed so many of the issues facing the LGBT community and the importance of awareness, acceptance, and the political issues of securing the same rights other individuals enjoy.

There were a number of groups focusing on political awareness there, and one really stood out for me: The Obama Girls. Earlier today I received an email from Bryan, one of the members of the group, and he graciously not only provided me with additional photos of the group, but agreed to the following guest post.
To honor those brave drag queens at Stonewall and a President who wasn't afraid to stand up as well, we decided to make a show of our appreciation and support. Christopher, Bryan, Kate and Sophie two committed couples with love and admiration decided to show up and show out at the 2012 Pride Santa Fe festivities in support of President Barack Obama.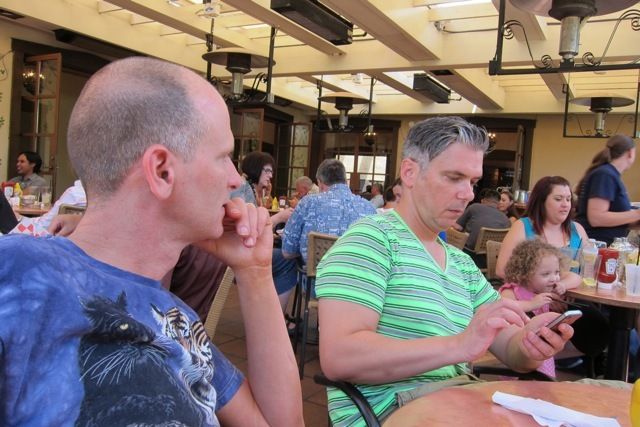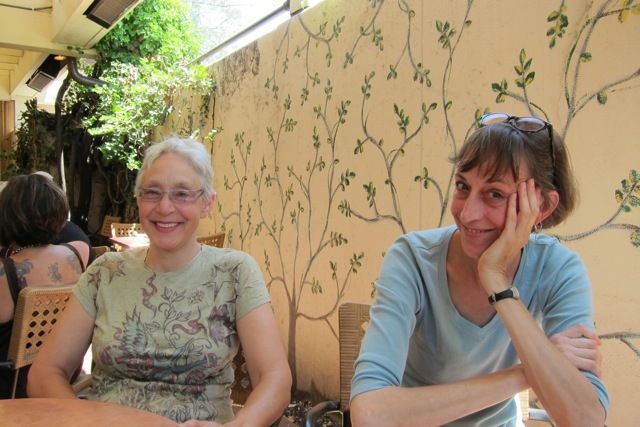 Months of preparation, with thanks to Ross Dress For Less, RuPaul's line at Wilshire Wigs, some eBay shoppery for shoes from Beijing and of course lipstick from Chanel, gave us an unforgettable look. Four of anything that bold can't be missed! Hours were spent on the perfect signs to carry. Barack On! on one side with a homemade logo of a classic" Rock On" hand holding the iconic Obama "O" on the other side. A quick trip to Home Depot for some yardsticks and the craft supply store for some foam board to mount them on and we were on our way. After creating the perfect look with the perfect signs we realized that the signs paled in comparison to our outfits. So a few more hours spent creating pink neon and lavender zebra stripes on our yardsticks, plus a coat of glitter spray did the trick. Finally we were ready to represent!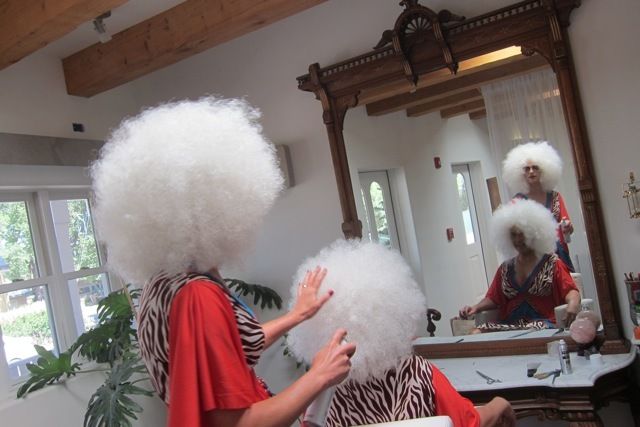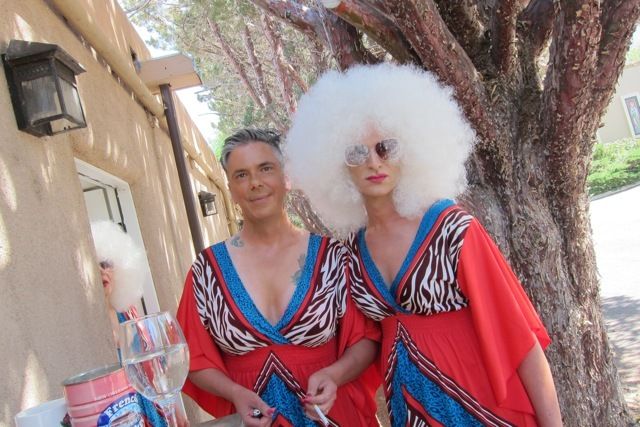 The morning of Pride Santa Fe we were all excited and a bit nervous at the task ahead. It's a lot of work to become divas worthy of such a noble cause. Two hours of teasing, spraying, fake tanning, glittering, make-uping, applying fake nails, and damn-those-Beijing-shoes later we were finally ready for our big debut. Still nervous as we parked a few blocks away at the Sambusco parking lot, we made our way through the surprised patrons at the Art Market. Our first heckle was from a nearly 500 pound man at the Farmer's Market who yelled "Obama NO!" Maybe it was Rush Limbaugh...who knows? Anyway, our reception at the Pride event was overwhelming. Never before have any of us experienced the joy of being paparazzied like that.
"Can I get a picture with you?"
"Do you mind if I take your picture?" X 1000
"Would you consider attending a fundraiser for Obama dressed like this?"
Wow, being famous must be hard work. But it was all worth it for the sake of the cause.
Kate and Sophie are back in Boston and Christopher and I will be back at work behind the chair at our respective salons here in Santa Fe, but we all have a wonderful experience to remember and a HOPE that we managed to inspire others to go all-out to support Barack Obama, whatever it takes.