We celebrate Christmas twice around here. Once on Christmas Day with whoever is living here at the time, and once later on when we can get everyone together. I suspect that most people celebrate a lot more than that, but don't think of them as separate (but equal) holidays. Since Christmas is all about family for us, we have no issues celebrating it as often as we want to.
Cay and a selection of her goodies during Christmas #1
Also Christmas #1, it was all about Spore for Tay.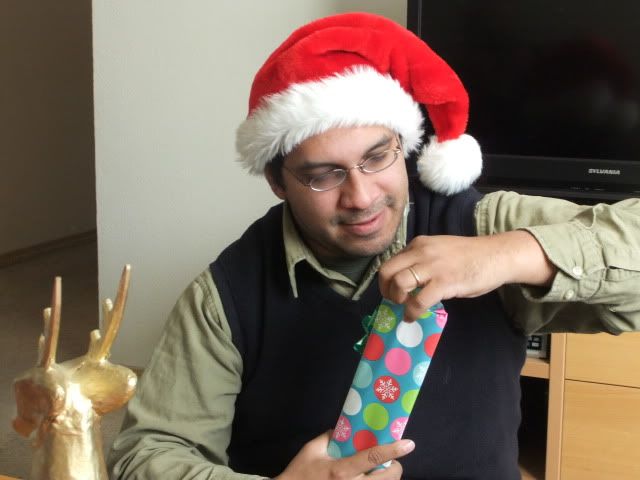 Christmas #2 included my son-in-law (and of course my eldest daughter)
Christmas with Brine Queen and Los Cat are often more about experiences than gifts.